Let's work together to achieve common objectives
WE USE OUR EXPERIENCES TO GUIDE YOU
The Sky is the limit
WE USE OUR EXPERIENCES TO GUIDE YOU Entry Point

Financial Aid

University Transfer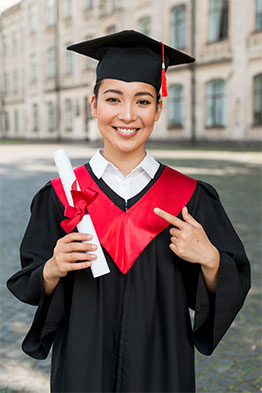 Overseas Educational Centre (hereinafter referred as OEC) is an education and career consultancy organization based in Jawalakhel, Lalitpur, Nepal. The OEC was established in 2003 AD with aim to provide career consultancy and admission support services to Nepalese students to pursue higher education abroad.
To Students
Career counseling.
Test preparation classes i.e. IELTS, TOEFL, SAT, GRE and GMAT.
Advice and guidance in selecting right college/university based on their career goal and circumstances.
Processing application with the college/ university for admission.
Guidance and support in student visa application.
Pre-departure information and counselling, help in travel arrangement, airport pickup arrangement & assistance in finding accommodation.
Training in personality development
To College & University
We promote/advertise college/university courses to the potential students in seminar, educational expos & fairs, FM Radio, TV, Newspaper and Social Media.
We help to recruit qualified students to colleges & universities.
We provide help and support to students throughout their study period at colleges and Universities in countries like Australia, New Zealand, UK, US, Canada, Cyprus, India etc..
What our students/Parents say:
"OEC has very helpful & experienced consultants who provided me with all the information about Australian colleges &Universities and life in Australia. I was lucky enough to choose Nursing as my study option with their recommendation. I 'm truly enjoying my study and student life in Australia. Thank you OEC"
Rubi Manandhar
UNE, Australia
I am here in Sydney, Australia studying at Ransford College. It would have not been possible without your accurate and credible counseling and support. Thank you OEC team.
Aasish Dhakal
Ransford College, Australia
OEC helped me by giving proper advice to choose my college and course keeping in mind of future job scope and my interest. The team helped me for visa process and provided with the latest news that was relevant for the studies. I am happy with the service that OEC has provided me. Since, OEC has a support office in Australia, it will be easy for students who come through OEC because the Service they provide is not just limited to Nepal it is available in Australia as well."
Niharika Timilsina
Australian Harvard International College
OEC helped my daughter Salma Shrestha by giving good advice to choose her college and course. OEC assisted in her visa processing, after visa support and all other support that is needed until she was settled in Australia. OEC has even helped me twice for my visit visa to Australia. Your service, briefing and ability to deliver quality services were 10 out of 10. Big thanks to you OEC team.
Durge Bahadur Shrestha
Proud Father
I feel lucky to come to Australia through Overseas educational centre because all the guidance I have received from OEC is invaluable. They give you the best possible option without overlooking your choice and interest
Sajeet Bastakoti
Student