Overseas Educational Centre (hereinafter referred as OEC) is an education and career consultancy organization based in Jawalakhel, Lalitpur, Nepal.  The OEC was established in 2003 AD with aim to provide career consultancy and admission support services to Nepalese students to pursue higher education abroad. We are licensed and authorized by the Ministry of Education, the government of Nepal to provide a range of educational consultancy services for the benefit of Nepalese students who are willing to pursue higher education in Australia, the UK, the USA, New Zealand, Canada, Cyprus and other countries in the world.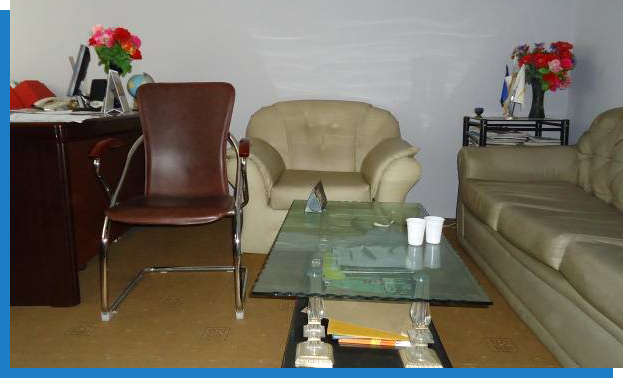 The OEC is a founding member of Educational Consultancies Association of Nepal (ECAN). ECAN is an umbrella organization established to regulate, oversight and set code of practice for education consultancies industry in Nepal. The OEC Chairman is an active contributor in ECAN in setting the standards for industry to follow.
We are an independent organization formed with a goal to promote and create awareness among Nepalese students the importance of quality international education and supporting them to achieve their goal of obtaining a world-class education by providing valuable, first hand and authentic information to make an informed choice. We provide a formal and authorized link between students and institutions by officially representing quality and world class international education institution and promoting the opportunities among Nepalese students planning to study abroad. We are very proud in meeting students need and being a part of their success stories by its outstanding services for over 17. Thus, we are determined to ensure that students are given professional advice and information on the various requirements in a systematic manner, which includes assisting students in subject selection, institution selection, processing application for admission and guiding them to obtain required student visa of the particular countries.
It is vital that students have a good knowledge and understanding of educational opportunities at international universities and colleges, which they decide to join. In spite of ease of access of information online, face to face personal guidance in finding a right course, a right college or university is more important than ever before due to increasing commercial interest in higher education and influx of information overload online.
The OEC was established in 2003, with an industry experience of over 6 years of its founder, Mr. Upendra Dev Dhakal. The company is run by a team of experts and professionals in the industry. It's been more than 17 years that OEC has been providing its outstanding services in educational and career counseling to Nepalese students in pursuing their higher education in different countries in particular Australia, the USA, the UK, Cyprus, Canada, India, New Zealand and Denmark. Over 3000 students have benefited from our excellent services in last 17 years in the industry.
At OEC, we aspire to offer unbiased information of opportunities at international educational establishments that we represent and enable students to select a right course and academic institution align to their personal goal, financial and other circumstances to ensure they are equipped with the right skill sets and knowledge in order to cope with ever changing reality of today's world be a successful individual and live a fulfilling life.
To help and assist students in finding right study opportunities around the world to match their career goal.
To provide a formal link between international education institutions and students.
To continually expand and improve our services in order to meet everchanging students expectation.
To engage and build network of partners working together and cooperating with national & international educational organizations.
To maintain an extensive network of contacts in educational field.
To promote and cherish honesty, transparency and accountability in our dealings.
To provide classes and seminars for extensive interaction of ideas and opportunities.
To understand the culture, lifestyle & many other things before students leave Nepal to join an institution of their choice.
To provide guidance, information and assistance in processing visa application.
To follow up application processing, short listing and referral procedures, and verification of documents, and finally.
To build a long-term relationship with students and institutions that we work.
The OEC has highly skilled, trained and experienced professional team of staffs:
PIER Certified Agent- Certificate No: QUACJ2842040829
Certified Qualified Education Agent Counselors– TITI – Ministry of Education Nepal
British Council Trained IELTS Teachers
IDP Trained IELTS Teachers
Solicitor
Career Counselors